Leftist activist / podcaster / disgusting human being Amy Siskind called for the doxxing of federal agents making arrests in Portland and their family members last Friday.
For those unfamiliar with the term, "doxxing" is the search for and publishing on the Internet of private or identifying information typically with malicious intent.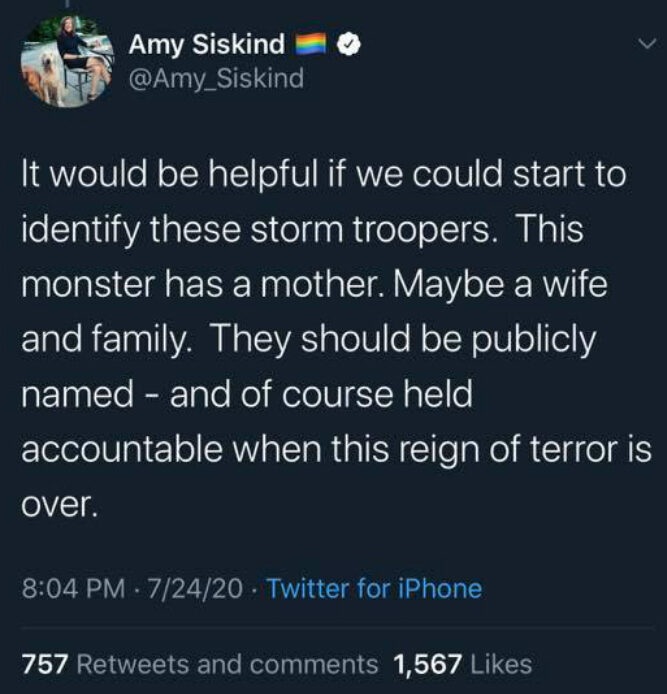 Siskind, who is most known for her time lighting dumpster fires on Twitter, posted this vile tweet:
The tweet prompted Acting Director of National Intelligence, Richard Grenell, to respond that Siskind by calling her "disgraceful" and asking his followers that they all widely condemn this tweet.
The backlash may have worked, as Siskind eventual deleted the tweet.
What a perfect example of taking matters way too far. Federal agents already have to wear coded identification in order to protect their families. It's already reprehensible to wish ill on federal agents deployed to keep the peace in cities where progressive have ceded control to agents of chaos.
But why their families? That takes a special kind of black heart.